Smartphones are becoming the most common way of communication and online interaction for consumers. Companies are now moving into mobile marketing by engaging consumers with useful and intelligent online marketing and advertising campaigns.

An advertising campaign is a message that is communicated via promotional activities that appear in different media across a specific time frame designed to advertise a company, service or a product. An advertising campaign will set specific goals that must be realized, measured and optimised in a given period of time.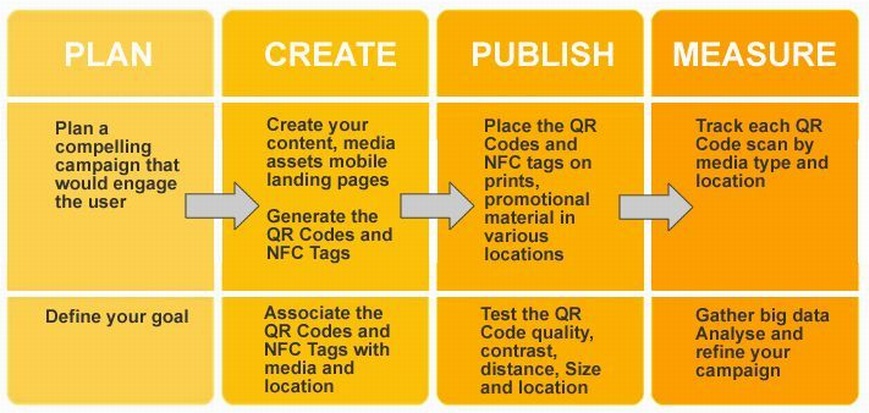 The concept is simple. You create a mobile optimised site or a landing page. You have your QR code advertised in a magazine or a smart poster with a useful " call to action " benefit to the consumer. The consumer scans the QR code and gets taken to your mobile landing page where they can get the information that they need or a discount voucher...etc.

HyeDroid allows you to plan, create and publish your mobile campaign very quickly in a few simple clicks !
This is a new concept where you can build a totally separate and customised mobile site for each of your mobile advertising campaigns easily and quickly.

Once a campaign ends, you can start your next campaign with a totally separate theme and a brand new multi page site. During the campaign, you can measure and track the campaign performance. This will allow you to evaluate and re-distribute your campaign elements to increase your campaign performance.